Paint by Numbers is Fun and Easy for Everyone
Paint by Numbers is a popular pastime enjoyed by many as a recreational and relaxation hobby.
Australian's love and passion with art make Paint by Numbers one of the most favourite indoor activity.
Painting by Numbers combines the properties of number and colour recognition, in a way that stimulates our mind and encourages creativity and motor skills, while motivating the individual to complete the work of art. The best part is, it is easy and it is fun to do!
You can paint almost anything, and just like many of our regular customers, you will be amazed by how beautiful the outcome will be!
"These pictures now belong to my 2 years old grand daughter Alice." - Joan M.

Kids and Adults can have a wonderful time painting by numbers. They get to learn and explore new painting techniques. Painting also provides an easier way to express oneself rather than with words which can sometime be frustrating. On top of that, the result of painting is almost always guaranteed to be excellent each time and every time.
"Love the quality of the paint and canvas. Will definitely be a return customer. They also have great customer service and are very helpful." - Melissa P.

Popular Trending Paint by Numbers Designs
Relax and Enjoy Painting by Numbers with Family and Friends
Whether paint it on your own or paint it with your family and friends, painting by numbers has become a popular stay home activity.
Like many of our regular customers who have enjoyed paint by numbers, you too can enjoy creating your own masterpiece. Start your own paint by numbers project today.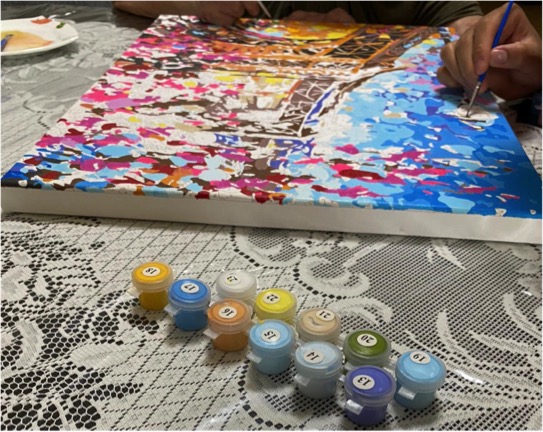 Art Frame - A Simple DIY Solution to Display Your Beautiful Artwork
Australia's first Art Framing solution, designed specifically for Paint by Numbers Kit.
You can now frame your own artwork from home and add an elegant finishing touch to your completed artwork.
For limited time, order an Art Frame today for only $29.90 (SAVE $50)
Paint by Numbers for Adults
Adults Paint by Numbers Kits are bigger, have more colours and are usually more challenging to provide greater fun and satisfaction. Our adults paint by numbers kits come in three sizes, 40x50cm (the most popular size), 50x65cm and 3 sets painting kits.
They are definitely one of the most therapeutic activity recommended by many leading art therapists.
You can paint almost anything, from Van Gogh, Picasso, Monet masterpiece, famous landmark such as the Sydney Opera House and Paris Eiffel Tower, popular celebrity such as Marilyn Monroe and Audrey Hepburn, cute animals such as giraffe to fearsome lion king.
Paint by Numbers for Kids
Kids Paint by Numbers Kits come in two sizes 20x30cm and 30x40cm.
They are great for children age 5+, to help them explore and develop their artistic talent, learn to recognise numbers, different colours or simply just having fun.
Kids painting by numbers kits are popular for birthday or Christmas presents, and children painting competition.
Kids can paint cartoon characters, such as Pooh Bear, Mario Brothers and More.
Custom Made Paint by Numbers Kit
A special moment, or a major milestones in life, or simply a very special gift for that someone you love? Now you can turn all those sweet memories into your own masterpiece.
So many happy customers have already done it, Are you the next one?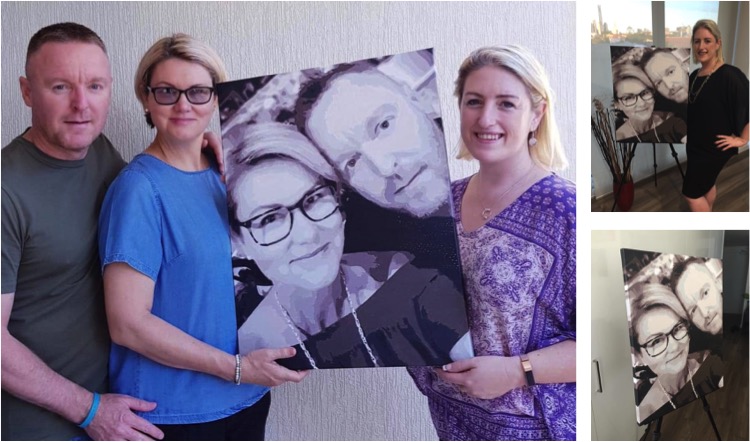 "Beyond thrilled with the custom canvas I did for a girlfriend's 50th birthday! Total labour of love for 30hrs to produce this beautifully unique gift. So much detail in it - the shadows around her eyes, the difference tones on her hair, the stubble around his chin, her neck and top - amazing!!! Taking the image around the edges definitely added a 3D touch top! Highly recommend a custom canvas for a milestone birthday or super special gift!" - Tracey W.

Everyday People are Enjoying Paint by Numbers Kits from ArtistIsU
Since 2013, we have had the privilege to supply customers all over Australia with our paint by numbers kits. Helping them to stay relax and enjoy their new found hobby.
Last year, over the COVID19 pandemic lockdown period, we are glad that we were able to extend our service and continue to ship our paint by numbers kits to over 10,000+ customers.
Thank you Australia and we are proud to continue to be at your service.
Roy has been our loyal customer since 2019. Seeing the smile on Roy's face with his artwork, Priceless. Thank you Roy for trusting us and your support over the years.

---
"Photo to sent to you to inspire everyone in lockdown in Victoria. I did this painting during lockdown here in NZ and it was the best thing ever to keep me calm and to make the days of lockdown more pleasant. I just love the finished product! - It will forever be referred to as my lockdown painting." - Annelise

---
"My third painting. Top service, fast delivery and a great way to spend several hours a week with an amazing final product. Always plenty of paint and so relaxing to complete" - Karen

---
Order Today Dispatched Next Business Day Guarantee!
Shop with confidence with our 100% Money Back Guarantee and 60 days No Dry Paints Warranty.
About ArtistIsU
Office: 4 Portland St, Murrumba Downs, QLD, Australia, 4503
ABN: 69 286 965 925
ArtistIsU (pronounce: Artist is You) is Australia leading Paint by Numbers kits retailer and wholesaler based in Brisbane, Queensland.
To ensure that you receive your order FAST, all our paint by numbers kits are readily available from our warehouse in Brisbane. We partner with Australia Post to deliver your parcels tracked and fully insured.
We have over 600+ paint by numbers designs in different sizes and themes. Famous Van Gogh's paintings, beautiful flowers, animals, famous landmarks, popular landscapes - we have got the lot.